The Calile Hotel Alongside Popular Brisbane Restaurants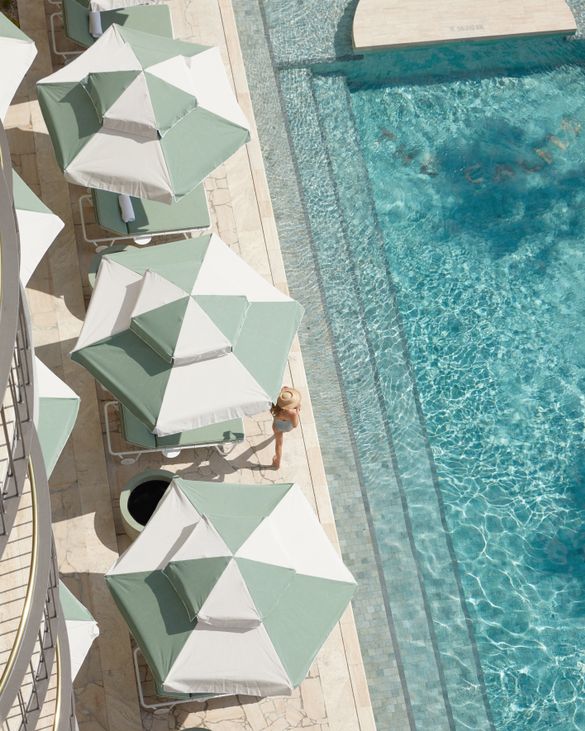 ---
BRISBANE: Queensland's leading luxury hotel The Calile has reopened today after temporarily closing its doors in April. With the re-opening of the majority of state borders from July 10, The Calile Hotel will again return to being one of the state's most popular holiday and business destinations.
Coinciding with the re-opening, all in-house restaurants will welcome patrons back including Lobby Bar, SK Steak & Oyster and multi-award-winning poolside venue, Hellenika.
In opening its doors, The Calile Hotel and its popular onsite restaurants will join neighbouring James Street boutiques, restaurants and bars, all of which have resumed trading over the past few weeks.
General Manager of The Calile Hotel, Rob Unson says that it will be a pleasure to once again do what The Calile does best, look after its guests.
"While closing the hotel was a difficult decision, the silver lining is that we were able to make some great enhancements to our service and facilities and also, thoroughly prepare our COVID safe initiatives. Needless to say, our team are excited to get back to work and welcome guests and we're so pleased that now includes those from interstate as well as locals," states Unson.
Echoing Unson's sentiments is Hellenika and SK Steak & Oyster owner and operator, Simon Gloftis who emphasises, 'I couldn't be happier having my teams back onsite and doing what we all love to do. Seeing the hospitality industry starting to find its feet again means the world to me'.
The five-star Calile Hotel offers 175 guest rooms and suites, three onsite restaurants, day spa and boutique shopping situated in an enviable location on James Street in Brisbane's Fortitude Valley. Rooms are priced from $259 per night. Bookings for The Calile Hotel, Lobby Bar, Hellenika and SK Steak & Oyster are available via the hotel's website.
Ends.
Owner: Calile Malouf Investments
Hotel Operator: TFE Hotels
What's in a name: The Calile Hotel (pronounced Kal-Isle)
Website: https://thecalilehotel.com/
Lead in Rate: From $259
Images: Contact Jodi or Kristie for images. (Image credit above: Sean Fennessy)
WHO ARE TFE HOTELS?
TFE Hotels (Toga Far East Hotels) is an international hotel group head quartered in Australia and operating in Australia, New Zealand, Germany, Denmark and Hungary. It has a portfolio of five established hotel brands – Adina Hotels, Vibe Hotels, Travelodge Hotels, Rendezvous Hotels and TFE Hotels Collecti