Hamilton Island to reopen paradise to Australia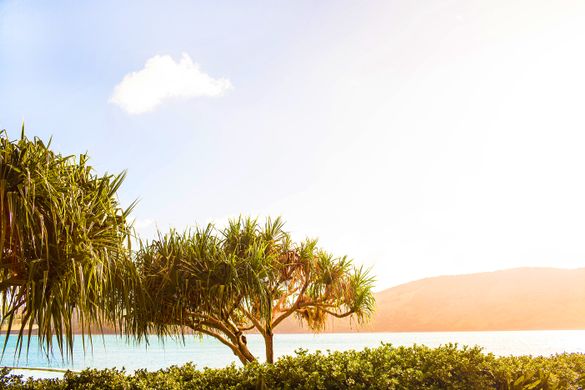 ---
Popular Australian destination Hamilton Island, has announced the reopening of its hotels and resort operations on August 1, 2020. This official reopening follows a soft opening to Queensland guests of private holiday homes from June 27.
Since closing in March due to the COVID-19 crisis, the Hamilton Island team has been busy rejuvenating the island to ensure it remains pristine and ready to welcome back guests. Works on the island have included extensive cleaning, painting and maintenance across all resort areas, vegetation enhancements and upgrading and refurbishing the resorts main pool areas.
As part of Hamilton Island's reopening, the island will be implementing a new 'Stay Well' program to protect guests. Some of the key features of this program include thermal scanning for all who arrive on the Island, enhanced cleaning measures Island wide, COVID Safe staff training programs and transitioning the Island to become a cash free environment.
Hamilton Island CEO Glenn Bourke said that whilst the past few months had been exceptionally trying for Hamilton Island, there were indications of a positive future ahead.
"Despite Hamilton Island undoubtedly enduring the most difficult months the business has ever experienced, we have seen overwhelming support from Australians wanting to visit our destination. Hamilton Island and our world-class resort qualia are looking better than ever and we look forward to guests being able to return and enjoy all that this spectacular destination has to offer."
In addition to its resort operations, Hamilton Island hosts a wide range of events. All of Hamilton Island's events will have new venue capabilities, which allow for social distancing requirements and adhere to government guidelines. Hamilton Island will continue to host both small and larger business events, with venues being able to accommodate up to 250 delegates.
Hamilton Island's iconic sailing regatta, Hamilton Island Race Week, will proceed in August however there will be a limited on-shore schedule this year. Given the necessary precautions to protect sailors and guests, the focus of the event will be on the on-water racing. The Hamilton Island Triathlon and Ocean Swim weekend will also continue on November 21/22 this year.
Both direct flight and ferry services will resume to Hamilton Island from August 1. To celebrate the Island's reopening, any guests who book to say at the Reef View Hotel, Palm Bungalows or Beach Club Resort between 1 August – 17 September will be offered a bonus to enjoy on their holiday. Three night stays will attract a bonus of $300 per stay, stays of 4 nights and over will be offered $400 per stay. This bonus is eligible for guests who book directly with Hamilton Island's reservations team or via www.hamiltonisland.com.au.
Hamilton Island is located off the coast of Queensland in Australia, within the Whitsunday Islands at the edge of the Great Barrier Reef. Here visitors can experience everything that is great about Australia – natural landscapes, calm turquoise waters, secluded beaches, beautiful weather, fascinating coral reefs, diverse flora and fauna. Hamilton Island offers a wide range of accommodation options, not to mention over 60 activities and all within a short direct flight from major Eastern seaboard capital cities. www.hamiltonisland.com.au