Abode Murrumbateman NSW New Guest Offerings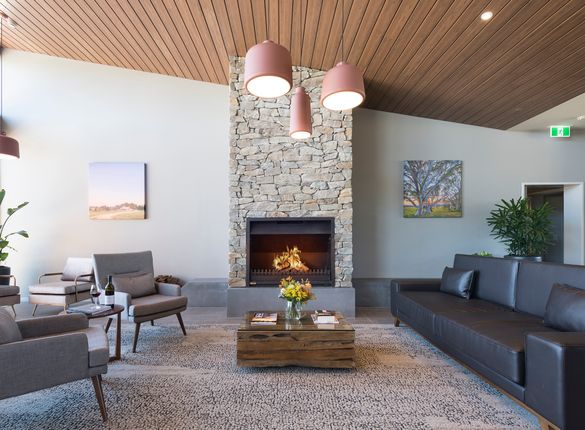 ---
Abode Murrumbateman has launched three new guest packages to mark the return of NSW travel, available to book now for the Queen's Birthday long weekend.
Part of Iconic Hotels' flagship brand, Abode Hotels, and situated just outside of Canberra and a three and a half hour drive from Sydney, Abode Murrumbateman is the ideal regional getaway for those embarking on their first trip away as restrictions ease.
Making the most of the hotel's picturesque cool climate wine country location, the newly launched packages place highly acclaimed wineries right at guests' fingertips.
Featuring dine-in experiences at renowned local venues, Four Winds Vineyard and Shaw Vineyard Estate, Abode Murrumbateman has introduced the Weekend Winery Package, Weekend Winery Family Package, and Wine and Dine Package.
The Weekend Winery and Weekend Winery Family Packages offer a bottle of local wine in room on arrival, a woodfired pizza and wine lunch at Four Winds Vineyard, complimentary breakfast, free parking and late checkout.
The Wine and Dine Package offers similar inclusions, but with a little touch of luxury, including a four course set menu for two at locally acclaimed restaurant, Olleyville at Shaw Vineyard Estate.
Complete with a large open fireplace in the hotel lobby lounge and a selection of gourmet food and beverage products available onsite for purchase, Abode Murrumbateman provides the ultimate regional escape experience.
Iconic Hotels general manager, Rien Donkin, said that Abode Hotels is committed to providing complete experiences for travellers, more than just accommodation.
"Guest packages and optional add-ons like bike hire exist to enhance the overall guest experience – something Abode Hotels is exceptionally passionate about," Mr Donkin said.
For NSW travellers not quite ready to embrace the cooler months, Abode Hotels' newest property, Abode Malua Bay, offers sand, salt water, and sea breeze, reminiscent of summer holidays past.
Located on the South Coast of NSW in a premium beachfront location, Abode Malua Bay offers unrivalled ocean views and provides guests with the option of pet friendly rooms and bike and surfboard hire.
"With travel restrictions having just been lifted across NSW, we know that people are looking for new and memorable experiences in idyllic locations, which is exactly what is on offer at both Abode Murrumbateman and Abode Malua Bay," Mr Donkin said.
Abode Murrumbateman and Abode Malua Bay are available to book now, for the Queen's Birthday long weekend, and further details on Abode Murrumbateman's newest packages can be found under 'special offers' on the Abode Hotels website.
For more information, visit abodehotels.com.au
About Abode Hotels
Abode Hotels is the flagship brand of independent hospitality group, Iconic Hotels, and presents guests an up-scale hotel experience, offering stylishly appointed flexible room types across convenient locations in Canberra and surrounds. Focusing on making guests feel welcome and part of the family, Abode Hotels are smart in design, providing guests with all the hotel essentials they need, and a few extras on top. Well positioned, unique and innovative in hotel offering, Abode Hotels are the largest independent hotel portfolio in Canberra.